On Demand Webinar
While employment numbers generally have improved since the start of the pandemic, local governments still face hiring challenges.  These are particularly acute in occupations where there is direct competition for talent with private sector employers, but also in fields like police and fire that are not currently attracting the same large numbers of applicants they once had.  Since raising salaries is not always an option, what are the other approaches governments are taking to position themselves as employers of choice and to reach candidates that might not otherwise be aware of available career opportunities?  This webinar will include data from MissionSquare Research Institute's annual workforce survey, as well as results from surveys of public employees and new career entrants.
PRACTICE AREAS:
TOPICS: Human Resources, Next Generation of Managers, and Succession Planning / Talent Management
JOB TITLES: Chief Administrative Officer (CAO), Assistant Chief Administrative Officer (ACAO), Department Head, and Mid-Management and Entry-Level Staff
Share
View full details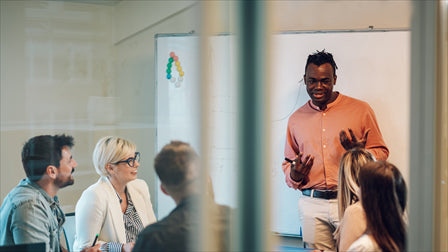 What is On Demand?

On Demand courses are pre-recorded videos that allow you to pause, replay and learn at your own pace.
Create a Free ICMA Account

An ICMA account is required to purchase courses.

With a free ICMA account you can enjoy access to weekly newsletters of Leadership Matters, purchase ads from the Job Center, receive 12 free credits to 1-on-1 coaching and more!

Learn more

Become a Member of ICMA

ICMA Members enjoy a 40% or more discount on products, free subscription to PM Magazine, participate in member only discussions, receive unlimited 1-on-1 coaching and more!

Learn more