On Demand Webinar
The close of the 117
th
 Congress saw the end of an extraordinary period of legislation during which the federal government responded to the pandemic with major relief and infrastructure bills. That period of extraordinary legislation has likely ended. Nevertheless, local governments must continue to stay abreast of federal issues. Presented by CapitalEdge, this webinar will provide an overview of how divided government during the 118
th
 Congress might impact local governments. It will also provide strategies for how local governments can benefit from continued implementation of the Bipartisan Infrastructure Law (entering the second of its five years), and the Inflation Reduction Act (entering the first of its ten years), as well as other federal grant opportunities.  
PRACTICE AREAS:
TOPICS: Organizational Development and Strategic Planning
JOB TITLES: Chief Administrative Officer (CAO), Assistant Chief Administrative Officer (ACAO), Department Head, and Mid-Management and Entry-Level Staff
Share
View full details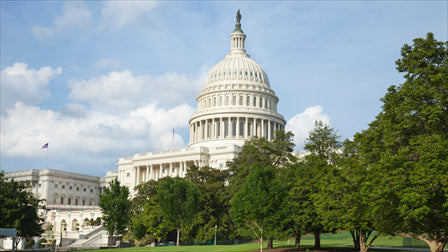 What is On Demand?

On Demand courses are pre-recorded videos that allow you to pause, replay and learn at your own pace.
Create a Free ICMA Account

An ICMA account is required to purchase courses.

With a free ICMA account you can enjoy access to weekly newsletters of Leadership Matters, purchase ads from the Job Center, receive 12 free credits to 1-on-1 coaching and more!

Learn more

Become a Member of ICMA

ICMA Members enjoy a 40% or more discount on products, free subscription to PM Magazine, participate in member only discussions, receive unlimited 1-on-1 coaching and more!

Learn more