On Demand Webinar
MissionSquare Research Institute will share recent survey, case study, and focus group research and discuss key insights for local government workforce planning in 2023 and beyond. From evolving economic conditions to increased competition for skilled employees to optimizing compensation packages, local governments of all sizes are challenged by a unique mix of factors as they work to recruit and retain their essential future workforce.
Participants will learn:
To consider how best to respond to the Great Resignation, appealing to the motivations of current and prospective staff
How to reframe benefits offerings and related communications for a multi-generational applicant pool
Understand what employees want (beyond competitive compensation)
Explore the increasing impact of automation on future job skill and workforce needs
This webinar is complimentary for attendees thanks to the sponsorship of ICMA Strategic Partner MissionSquare who will have access to registration information.
PRACTICE AREAS: [4] Staff Effectiveness, [6] Strategic Leadership, and [13] Human Resources Management and Workforce Engagement
TOPICS: Human Resources, Succession Planning / Talent Management, and Employee Engagement
JOB TITLES: Chief Administrative Officer (CAO), Assistant Chief Administrative Officer (ACAO), and Department Head
Share
View full details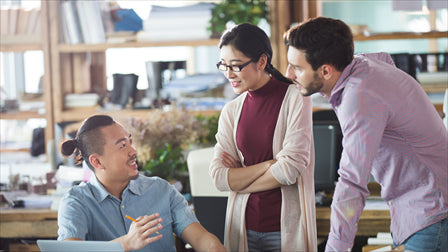 What is On Demand?

On Demand courses are pre-recorded videos that allow you to pause, replay and learn at your own pace.
Create a Free ICMA Account

An ICMA account is required to purchase courses.

With a free ICMA account you can enjoy access to weekly newsletters of Leadership Matters, purchase ads from the Job Center, receive 12 free credits to 1-on-1 coaching and more!

Learn more

Become a Member of ICMA

ICMA Members enjoy a 40% or more discount on products, free subscription to PM Magazine, participate in member only discussions, receive unlimited 1-on-1 coaching and more!

Learn more