On Demand Webinar
Non Member
Regular price
$249.00 USD
Unit price
per
As local governments manage the ever-increasing needs of citizens with ever-shrinking budgets, outsourcing various municipal services can be an attractive prospect. However, these decisions can have serious and far-reaching consequences when not done properly. This then begs the question - how do you know which services can, and more importantly, should, be contracted out?
In this webinar, you'll join ICMA Credentialed Manager Jim Nichols (who you may recognize from past webinars on development review processes) as he breaks down the ins and outs of outsourcing and public-private partnerships. He will discuss:
The distinctions between outsourcing vs. "privatization," and how they are applied (it doesn't have to be all-or-nothing!)
When outsourcing does and does not make sense, and what types of jurisdictions can benefit the most?
How to form a partnership between a service provider and the municipality to ensure the best end result for the community
Which services are best suited to outsourcing
PRACTICE AREAS: [10] Service Delivery
TOPICS: Service Delivery
JOB TITLES: Chief Administrative Officer (CAO), Assistant Chief Administrative Officer (ACAO), and Department Head
Share
View full details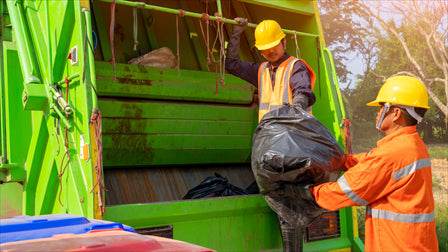 What is On Demand?

On Demand courses are pre-recorded videos that allow you to pause, replay and learn at your own pace.
Create a Free ICMA Account

An ICMA account is required to purchase courses.

With a free ICMA account you can enjoy access to weekly newsletters of Leadership Matters, purchase ads from the Job Center, receive 12 free credits to 1-on-1 coaching and more!

Learn more

Become a Member of ICMA

ICMA Members enjoy a 40% or more discount on products, free subscription to PM Magazine, participate in member only discussions, receive unlimited 1-on-1 coaching and more!

Learn more