On Demand Webinar
Non Member
Regular price
$249.00 USD
Unit price
per
One of the most serious challenges facing the public sector is the imminent retirement of a generation - according to a recent survey from the Center for State and Local Government Excellence, 52% of governments report that the largest anticipated number of potential retirements will take place over the next few years. With decades of expertise and institutional knowledge on the line, it's more important than ever that local governments have succession plans in place to maintain a strong and effective staff.
 In this webinar, you'll join managers from three different jurisdictions as they discuss how their organizations are preparing for the "silver tsunami." They will cover:
The necessary components of an effective succession plan
How to identify staff members suitable for mentorship and future advancement
The competencies required for key positions
How succession planning can foster organizational commitment
PRACTICE AREAS: [4] Staff Effectiveness, [6] Strategic Leadership, and [13] Human Resources Management and Workforce Engagement
TOPICS: Succession Planning / Talent Management
JOB TITLES: Chief Administrative Officer (CAO), Assistant Chief Administrative Officer (ACAO), and Department Head
Share
View full details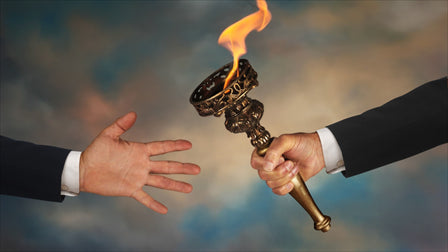 What is On Demand?

On Demand courses are pre-recorded videos that allow you to pause, replay and learn at your own pace.
Create a Free ICMA Account

An ICMA account is required to purchase courses.

With a free ICMA account you can enjoy access to weekly newsletters of Leadership Matters, purchase ads from the Job Center, receive 12 free credits to 1-on-1 coaching and more!

Learn more

Become a Member of ICMA

ICMA Members enjoy a 40% or more discount on products, free subscription to PM Magazine, participate in member only discussions, receive unlimited 1-on-1 coaching and more!

Learn more