On Demand Webinar
Non Member
Regular price
$249.00 USD
Unit price
per
Too many small towns and cities think economic development is all about recruitment or chasing the next "it" business sector. But the reality is that every community has an amazing economic engine sitting right under their nose: small-scale manufacturing. These businesses employee anywhere from 1 to 50 employees that make products, sell in person and online, and can help your local economy become more disaster-proof.
Join Ilana Preuss, author of Recast Your City, for a discussion about how we can flip the model on economic development in a better way that highlights the charm of our small towns, and invests in our people and places. This webinar will show you how to build a strong and resilient economy through concrete steps to include all types of talent in your entrepreneurship efforts, why (and how) to focus on small-scale manufacturing businesses as a catalyst, and how new real estate models for main street (and downtown) can be essential to your success.
PRACTICE AREAS: [7] Strategic Planning and [9] Community and Resident Service
TOPICS: Economic Development
JOB TITLES: Chief Administrative Officer (CAO), Assistant Chief Administrative Officer (ACAO), and Department Head
Share
View full details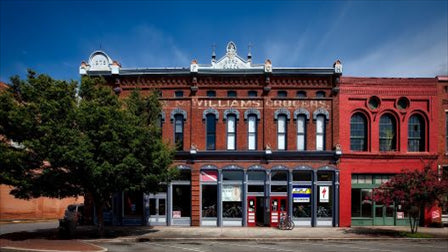 What is On Demand?

On Demand courses are pre-recorded videos that allow you to pause, replay and learn at your own pace.
Create a Free ICMA Account

An ICMA account is required to purchase courses.

With a free ICMA account you can enjoy access to weekly newsletters of Leadership Matters, purchase ads from the Job Center, receive 12 free credits to 1-on-1 coaching and more!

Learn more

Become a Member of ICMA

ICMA Members enjoy a 40% or more discount on products, free subscription to PM Magazine, participate in member only discussions, receive unlimited 1-on-1 coaching and more!

Learn more