On Demand Webinar
Non Member
Regular price
$249.00 USD
Unit price
per
In the wake of the COVID-19 pandemic, it appears that remote work is here to stay: according to a December 2020 report from Upwork, 26.7 percent of the workforce will be fully remote through 2021. Furthermore, another Upwork study reports that 14 to 23 million Americans are looking to move in 2021. These statistics suggest that local governments have an unprecedented opportunity to expand their tax base and bolster economic development by attracting these "digital nomads."
In this webinar, you'll join presenters from three different jurisdictions as they discuss the incentive programs they use to encourage individual teleworkers, small startups, and entrepreneurs to relocate to their communities. You will learn:
The steps your jurisdiction should take to begin developing your own incentive program
Which incentives are the most successful at attracting remote workers
How partnerships with nonprofits and other entities can help fund these programs
Marketing tips for getting the word out
PRACTICE AREAS: [4] Staff Effectiveness, [6] Strategic Leadership, and [13] Human Resources Management and Workforce Engagement
TOPICS: Human Resources, Budgeting & Finance, and Succession Planning / Talent Management
JOB TITLES: Chief Administrative Officer (CAO), Assistant Chief Administrative Officer (ACAO), and Department Head
Share
View full details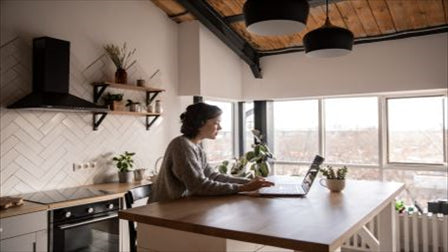 What is On Demand?

On Demand courses are pre-recorded videos that allow you to pause, replay and learn at your own pace.
Create a Free ICMA Account

An ICMA account is required to purchase courses.

With a free ICMA account you can enjoy access to weekly newsletters of Leadership Matters, purchase ads from the Job Center, receive 12 free credits to 1-on-1 coaching and more!

Learn more

Become a Member of ICMA

ICMA Members enjoy a 40% or more discount on products, free subscription to PM Magazine, participate in member only discussions, receive unlimited 1-on-1 coaching and more!

Learn more