On Demand Webinar
Non Member
Regular price
$249.00 USD
Unit price
per
In today's near post-COVID reality, government budgets are stretched further than ever. Though they bring numerous social, economic, and health -related benefits to our communities, they are often first to cut in budgets and last to recover. In this session, discover innovative P3 (public-private-partnership) solutions to reducing government subsidy to parks and recreation facilities, programs, and staff. Our panelists will discuss real-world examples and financial results for optimizing existing assets, outsourcing operations, and creative activation to drive cost recovery. They will cover:
Strategies to evaluating and optimizing facility performance
How outsourcing facility operations works
Financial Benchmarks for various facilities
Creative parks and recreation activation to drive revenue/cost recovery
Real-world P3 Examples in Parks and Recreation
PRACTICE AREAS: [7] Strategic Planning, [9] Community and Resident Service, and [12] Financial Management and Budgeting
TOPICS: Parks & Recreation, Service Delivery, and Budgeting & Finance
JOB TITLES: Chief Administrative Officer (CAO), Assistant Chief Administrative Officer (ACAO), and Department Head
Share
View full details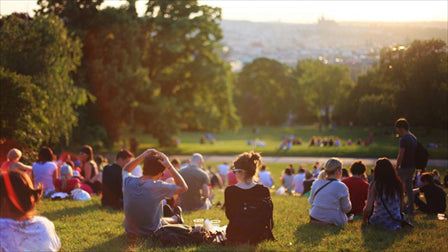 What is On Demand?

On Demand courses are pre-recorded videos that allow you to pause, replay and learn at your own pace.
Create a Free ICMA Account

An ICMA account is required to purchase courses.

With a free ICMA account you can enjoy access to weekly newsletters of Leadership Matters, purchase ads from the Job Center, receive 12 free credits to 1-on-1 coaching and more!

Learn more

Become a Member of ICMA

ICMA Members enjoy a 40% or more discount on products, free subscription to PM Magazine, participate in member only discussions, receive unlimited 1-on-1 coaching and more!

Learn more