On Demand Webinar
Non Member
Regular price
$249.00 USD
Unit price
per
While we've come to expect a high standard of customer service from the private sector, in the public sector the stakes are even higher - a single negative interaction can tarnish a citizen's view of their local government as a whole. As such, a commitment to great customer service should be reflected in your jurisdiction's policies, procedures, and hiring practices.
In this webinar, you'll join a panel of ICMA members as they explore some of the internal steps your jurisdiction can take to enhance the customer experience. This webinar will cover:
How to instill a commitment to customer service in your organization's culture
Implementing internal customer service training programs
How to tie performance measures and metrics to the budget and strategic plan
Methods for collecting internal and external feedback on your efforts to improve customer service
Hiring staff with positive customer service attributes
PRACTICE AREAS: [4] Staff Effectiveness and [8] Policy Facilitation and Implementation
TOPICS: Customer Service and Effective Communication
JOB TITLES: Chief Administrative Officer (CAO), Assistant Chief Administrative Officer (ACAO), and Department Head
Share
View full details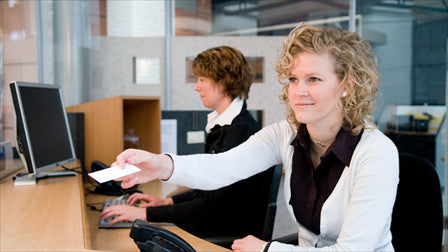 What is On Demand?

On Demand courses are pre-recorded videos that allow you to pause, replay and learn at your own pace.
Create a Free ICMA Account

An ICMA account is required to purchase courses.

With a free ICMA account you can enjoy access to weekly newsletters of Leadership Matters, purchase ads from the Job Center, receive 12 free credits to 1-on-1 coaching and more!

Learn more

Become a Member of ICMA

ICMA Members enjoy a 40% or more discount on products, free subscription to PM Magazine, participate in member only discussions, receive unlimited 1-on-1 coaching and more!

Learn more