On Demand Webinar
Non Member
Regular price
$249.00 USD
Unit price
per
The ongoing COVID-19 pandemic has forced virtually every local government in the country to drastically alter their normal HR policies, procedures, and processes, and the recent upsurge of cases suggests that these changes may need to remain in place for the indefinite future. On the bright side, the past few months have given us a much better idea of which of these changes have been the most useful, and how they can be most effectively implemented.
In this webinar, you'll join human resources experts Carol Granfield, ICMA-CM and Sandy Stapczynski as they discuss the innovative ways local governments have modified their organizational policies and practices in the wake of the pandemic, and share examples that you can apply to your own workplace. They will cover:
Modifications to employee hiring and departure procedures
Model telework policies
How to evaluate your staff's performance remotely
PRACTICE AREAS: [13] Human Resources Management and Workforce Engagement
TOPICS: Human Resources
JOB TITLES: Chief Administrative Officer (CAO), Assistant Chief Administrative Officer (ACAO), and Department Head
Share
View full details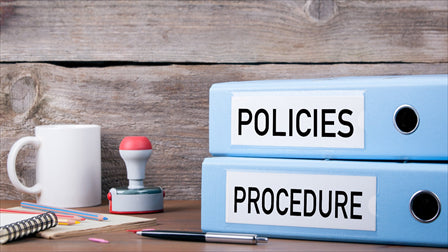 What is On Demand?

On Demand courses are pre-recorded videos that allow you to pause, replay and learn at your own pace.
Create a Free ICMA Account

An ICMA account is required to purchase courses.

With a free ICMA account you can enjoy access to weekly newsletters of Leadership Matters, purchase ads from the Job Center, receive 12 free credits to 1-on-1 coaching and more!

Learn more

Become a Member of ICMA

ICMA Members enjoy a 40% or more discount on products, free subscription to PM Magazine, participate in member only discussions, receive unlimited 1-on-1 coaching and more!

Learn more