On Demand Webinar
We believe that local government is the foundational institution impacting the lives of billions of residents on a daily basis; from the roads they drive on, to how safe they feel. In order to maximize the effectiveness of their communities, managers must be equipped with the right tools and deploy those tools strategically.
The community survey is one such tool. However, in today's local government environment there are often questions and confusion around the efficacy of the survey. What type of survey do we use? How is the survey deployed? Who answers the survey? What questions do we ask? What do we do with the answers?
When utilized properly, the community survey can assist the management staff in understanding the needs of the community, the relevant satisfaction levels relating to those needs and assign the weight of importance placed by the community on various issues.
Community surveys cannot work as a standalone tool. They must be integrated with other tools that foster community engagement and understanding. Community surveys are essential to the basic activities of strategic planning and budget and can enhance other activities such as land use and zoning planning.
Learning Objectives:
Participants will begin thinking of how to integrate surveys into their overall community engagement strategy.

Participants will understand how to measure satisfaction in their communities.

Participants will discover tools they can use to improve efficiency and effectiveness in their work.
This webinar is complimentary thanks to the support of ICMA Strategic Partner Zencity who will have access to registration information.
PRACTICE AREAS: [2] Community Engagement and [9] Community and Resident Service
TOPICS: Community Engagement
JOB TITLES: Chief Administrative Officer (CAO), Assistant Chief Administrative Officer (ACAO), Department Head, and Mid-Management and Entry-Level Staff
Share
View full details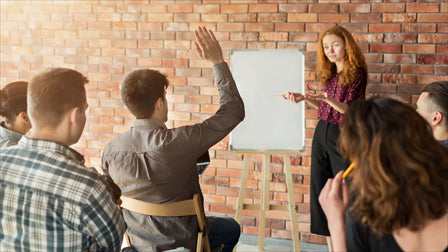 What is On Demand?

On Demand courses are pre-recorded videos that allow you to pause, replay and learn at your own pace.
Create a Free ICMA Account

An ICMA account is required to purchase courses.

With a free ICMA account you can enjoy access to weekly newsletters of Leadership Matters, purchase ads from the Job Center, receive 12 free credits to 1-on-1 coaching and more!

Learn more

Become a Member of ICMA

ICMA Members enjoy a 40% or more discount on products, free subscription to PM Magazine, participate in member only discussions, receive unlimited 1-on-1 coaching and more!

Learn more