On Demand Webinar
Meeting the needs of communities while also striving for ambitious goals related to climate, equity, and the economy is a daunting task for local governments. It requires a coordinated effort between various departments, leaders, and elected officials to make it happen. A framework is necessary to show what services are being provided, their cost, and their impact on community priorities.
Cities and counties have ambitious goals, clear vision and strong mandates from the public, but they need adequate funding to achieve them. The budget document should serve as a strategic tool to support their objectives, make decisions, and reallocate resources towards the community's priorities.
Learn to do more with what you have with program and priority based budgeting.
Save money by moving away from outdated programs or processes.
Partner with providers to share the cost of some programs and services.
Generate revenue through entrepreneurship.
Invest wisely in high-impact initiatives.
This webinar is complimentary for attendees thanks to the sponsorship of ICMA Strategic Partner ResourceX who will have access to registration information.
PRACTICE AREAS: [7] Strategic Planning, [8] Policy Facilitation and Implementation, and [12] Financial Management and Budgeting
TOPICS: Budgeting & Finance and Strategic Planning
JOB TITLES: Chief Administrative Officer (CAO), Assistant Chief Administrative Officer (ACAO), and Department Head
Share
View full details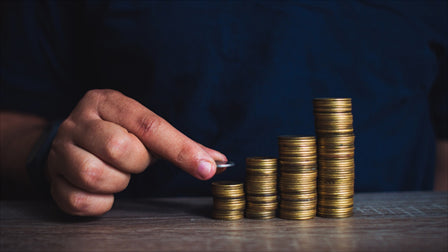 What is On Demand?

On Demand courses are pre-recorded videos that allow you to pause, replay and learn at your own pace.
Create a Free ICMA Account

An ICMA account is required to purchase courses.

With a free ICMA account you can enjoy access to weekly newsletters of Leadership Matters, purchase ads from the Job Center, receive 12 free credits to 1-on-1 coaching and more!

Learn more

Become a Member of ICMA

ICMA Members enjoy a 40% or more discount on products, free subscription to PM Magazine, participate in member only discussions, receive unlimited 1-on-1 coaching and more!

Learn more