Live Online Webinar
September 7, 2023 | 1:30PM - 3:00PM Eastern
A high-performing local government is one that effectively and efficiently delivers services to its citizens. The question is, how do you build a culture, that leads to high performance? Learn how our speakers have created a culture of excellence in their organizations through focusing on the basics, setting clear goals, and creating an environment where risk taking and creativity are rewarded.
PRACTICE AREAS: [13] Human Resources Management and Workforce Engagement, [14] Communication and Information Sharing, and [4] Staff Effectiveness
TOPICS: Performance Management, Leadership, and Organizational Development
JOB TITLES: Chief Administrative Officer (CAO), Assistant Chief Administrative Officer (ACAO), and Department Head
Share
View full details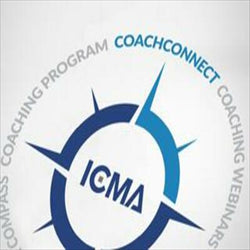 What is Live Online?

Live online courses allow you to meet in real time online via a remote learning platform such as Zoom. You have the opportunity to learn new skills led by industry experts and interact with your peers in real time.
Create a Free ICMA Account

An ICMA account is required to purchase courses.

With a free ICMA account you can enjoy access to weekly newsletters of Leadership Matters, purchase ads from the Job Center, receive 12 free credits to 1-on-1 coaching and more!

Learn more

Become a Member of ICMA

ICMA Members enjoy a 40% or more discount on products, free subscription to PM Magazine, participate in member only discussions, receive unlimited 1-on-1 coaching and more!

Learn more