Live Online Webinar
September 21, 2023 | 1:00 PM Eastern Time
Non Member
Regular price
$249.00 USD
Unit price
per
From wildfires and hurricanes to a global pandemic, the past few years have placed the importance of disaster preparedness in stark relief. One of the most essential pieces of preparedness is having a continuity of operations (COOP) or business continuity plan in place to ensure your jurisdiction's essential functions can continue in the event of an emergency.
In this webinar, you'll join Tom Wieczorek, Director of the Center for Public Safety Management, as he discusses best practices for maintaining essential functions during an emergency. You will discuss:
FEMA's guidelines and standards for effective COOPs
The essential elements your plan should contain
How to coordinate your response with other agencies and governments
PRACTICE AREAS: [6] Strategic Leadership, [7] Strategic Planning, and [8] Policy Facilitation and Implementation
TOPICS: Public Safety / Emergency Management and Strategic Planning
JOB TITLES: Chief Administrative Officer (CAO), Assistant Chief Administrative Officer (ACAO), and Department Head
Share
View full details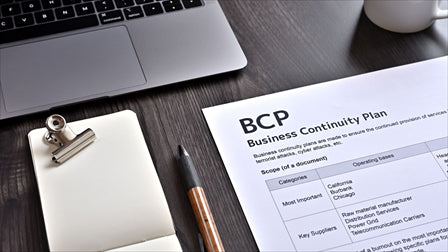 What is Live Online?

Live online courses allow you to meet in real time online via a remote learning platform such as Zoom. You have the opportunity to learn new skills led by industry experts and interact with your peers in real time.
Create a Free ICMA Account

An ICMA account is required to purchase courses.

With a free ICMA account you can enjoy access to weekly newsletters of Leadership Matters, purchase ads from the Job Center, receive 12 free credits to 1-on-1 coaching and more!

Learn more

Become a Member of ICMA

ICMA Members enjoy a 40% or more discount on products, free subscription to PM Magazine, participate in member only discussions, receive unlimited 1-on-1 coaching and more!

Learn more