On Demand Webinar
Over the past several years, cities and counties have increasingly moved toward digital payment acceptance for services such as utilities, traffic citations, permits, and more. But, there's another form of government payment digitization taking place that's getting much less attention – digital disbursements.
From juror and election worker payments to vendor payments and more, there are a variety of reasons governments need to issue funds to residents. Today, many of those funds are still issued via paper check, creating avoidable inefficiencies for resource-constrained governments.
Join our webinar to hear two public sector leaders discuss the disbursement challenges they were facing, why they chose to move toward digitized payouts, and the efficiencies they've gained since making the switch.  
Presenters:
Daren Jackson, Sr. VP of Disbursements Solutions, Tyler Technologies
Daren Jackson has more than 25 years of experience creating, expanding, and growing enterprise value in payments, fintech, govtech, and startup ventures. He is an expert in pre-paid banking, payments, and SaaS technology. In 2011, Daren founded Rapid Financial Solutions, a financial technology company focused on delivering networked payment solutions, including disbursements, to government. Under Daren's leadership, Rapid Financial Solutions' client base grew to more than 2,100 government entities before it was acquired by Tyler Technologies in 2022. Today, as senior vice president at Tyler Technologies, Daren continues to lead the strategic direction and vision for Tyler's disbursement offerings.
Christina Spurlock, Clerk of Superior Court, Mohave County, AZ
Christina Spurlock is the duly elected Clerk of Superior Court for Mohave County, Arizona. She has worked in the Arizona court system since 2007. Her experience within the Clerk of Superior Court spans all aspects of the office, from records management to financial management. She also serves as the Jury Commissioner for Mohave County. Mohave Clerk's office has used an electronic payment process since 2019 to pay their jurors for service and in 2020 began using the same for restitution payments to victims.
Alexis Winters, Chief Deputy, York County Clerk of Courts, PA
Alexis Winters is the Chief Deputy of the York County Clerk of Courts in Pennsylvania. She has worked for York County since 2016. Prior to serving as Chief Deputy, Alex began her experience in the Clerk of Courts' Collections Unit. She served in a lead role implementing the court's payment disbursements solution, Court Funds, in 2020.  
This webinar is complimentary thanks to the sponsorship of ICMA Strategic Partner Tyler Technologies, who will have access to registration information.
PRACTICE AREAS: [4] Staff Effectiveness, [10] Service Delivery, and [12] Financial Management and Budgeting
TOPICS: Technology, Budgeting & Finance, and Service Delivery
JOB TITLES: Chief Administrative Officer (CAO), Assistant Chief Administrative Officer (ACAO), Department Head, and Mid-Management and Entry-Level Staff
Share
View full details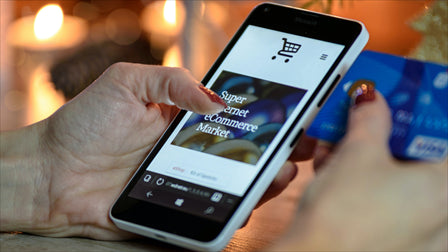 What is On Demand?

On Demand courses are pre-recorded videos that allow you to pause, replay and learn at your own pace.
Create a Free ICMA Account

An ICMA account is required to purchase courses.

With a free ICMA account you can enjoy access to weekly newsletters of Leadership Matters, purchase ads from the Job Center, receive 12 free credits to 1-on-1 coaching and more!

Learn more

Become a Member of ICMA

ICMA Members enjoy a 40% or more discount on products, free subscription to PM Magazine, participate in member only discussions, receive unlimited 1-on-1 coaching and more!

Learn more