On Demand Webinar
Non Member
Regular price
$249.00 USD
Unit price
per
In recent years, many jurisdictions throughout the country have struggled with the rapidly increasing costs of providing emergency medical services (EMS) to residents. This issue, along with the staffing difficulties many departments are facing, has drastically altered the EMS landscape across the country, and has even forced some agencies to shutter operations. So what can local governments do to address these challenges?
In this webinar, you'll join presenters from the Center for Public Safety Management as they discuss the innovative funding solutions that have allowed some communities to keep their EMS departments afloat. You will learn:
The types of EMS delivery models.
A national overview of the EMS delivery challenges.
The multiple funding sources for EMS.
Strategies to enhance various funding streams.
The Pros and Cons of 'essential service designation' for EMS.
PRACTICE AREAS: [10] Service Delivery and [12] Financial Management and Budgeting
TOPICS: Public Safety / Emergency Management and Service Delivery
JOB TITLES: Chief Administrative Officer (CAO), Assistant Chief Administrative Officer (ACAO), Department Head, and Mid-Management and Entry-Level Staff
Share
View full details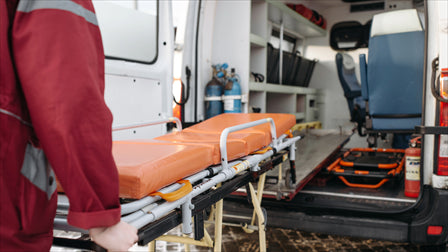 What is On Demand?

On Demand courses are pre-recorded videos that allow you to pause, replay and learn at your own pace.
Create a Free ICMA Account

An ICMA account is required to purchase courses.

With a free ICMA account you can enjoy access to weekly newsletters of Leadership Matters, purchase ads from the Job Center, receive 12 free credits to 1-on-1 coaching and more!

Learn more

Become a Member of ICMA

ICMA Members enjoy a 40% or more discount on products, free subscription to PM Magazine, participate in member only discussions, receive unlimited 1-on-1 coaching and more!

Learn more