Live Online Webinar
December 5, 2023 | 1:00 PM Eastern Time
"Can we access these numbers for the Council meeting? … How much of our allocated CIP budget have we spent? … Do we have any progress to share on our strategic initiatives?"
If just thinking about how long it takes to answer these questions is making you sweat, it's time to improve how you share data and results with internal and external stakeholders. Tune into this webinar to learn how to:
Improve transparency and trust with an online budget book and other publications
Simplify the process of pulling requested reports and data
Amplify your impact with accessible reports available for other departments and residents
Presenters:
Kelly Wilson, Senior Customer Success Engineer, OpenGov
This webinar is complimentary thanks to the sponsorship of ICMA Strategic Partner OpenGov, who will have access to registration information.
PRACTICE AREAS: [2] Community Engagement, [12] Financial Management and Budgeting, and [14] Communication and Information Sharing
TOPICS: Budgeting & Finance, Community Engagement, and Council-Manager Relations
JOB TITLES: Chief Administrative Officer (CAO), Assistant Chief Administrative Officer (ACAO), and Department Head
Share
View full details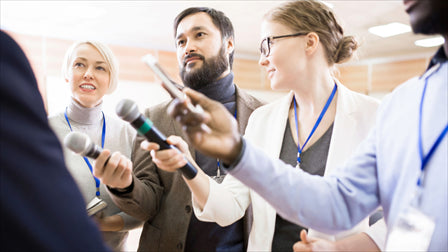 What is Live Online?

Live online courses allow you to meet in real time online via a remote learning platform such as Zoom. You have the opportunity to learn new skills led by industry experts and interact with your peers in real time.
Create a Free ICMA Account

An ICMA account is required to purchase courses.

With a free ICMA account you can enjoy access to weekly newsletters of Leadership Matters, purchase ads from the Job Center, receive 12 free credits to 1-on-1 coaching and more!

Learn more

Become a Member of ICMA

ICMA Members enjoy a 40% or more discount on products, free subscription to PM Magazine, participate in member only discussions, receive unlimited 1-on-1 coaching and more!

Learn more