Self-Paced Online Certificate
Non Member
Regular price
$2,495.00 USD
Unit price
per
With Local Government 201, you will dive deeper into core issues facing local government management. Designed to take you beyond the basics, this professional certificate program will deliver a practical understanding of key areas important to your success as a local government manager.
Audience: New and mid-career managers, assistant managers, and even-career changers new to local government.
Prerequisites: Completion of LG 101 online certificate program or 5 years of experience in local government management.
Course Overview: This five-course, 15-session program will include:
Effective Communication: Engaging Staff, Elected Officials, and Community
Public Safety: Trends and Innovations, Race in America, and Crisis Communications
Building Community: Sustainability, Smart Cities, and Placemaking
Organizational Development: Alternative Work Models, Succession Planning, Becoming an Employer of Choice
Leadership: Leadership at All Levels, Creating a True Leadership Team, and Becoming an Innovative Leader
Members may purchase for multiple participants in their organization at a discount: 2 or more = 20% off; 5 or more = 30% off; 10 or more = 50% off. Discounts taken at checkout. 
PRACTICE AREAS: [6] Strategic Leadership, [10] Service Delivery, [13] Human Resources Management and Workforce Engagement, and [14] Communication and Information Sharing
TOPICS: Leadership, Sustainability, and Organizational Development
JOB TITLES: Mid-Management and Entry-Level Staff, Department Head, Chief Administrative Officer (CAO), and Assistant Chief Administrative Officer (ACAO)
Share
View full details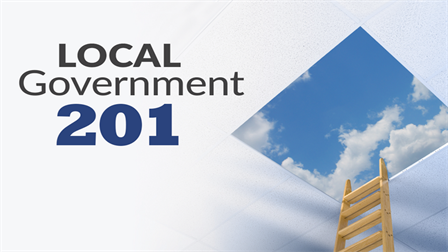 What is On Demand?

On Demand courses are pre-recorded videos that allow you to pause, replay and learn at your own pace.
Create a Free ICMA Account

An ICMA account is required to purchase courses.

With a free ICMA account you can enjoy access to weekly newsletters of Leadership Matters, purchase ads from the Job Center, receive 12 free credits to 1-on-1 coaching and more!

Learn more

Become a Member of ICMA

ICMA Members enjoy a 40% or more discount on products, free subscription to PM Magazine, participate in member only discussions, receive unlimited 1-on-1 coaching and more!

Learn more