On Demand Webinar
This webinar has been cancelled - please visit this link to register for the replacement session on July 26.

Community engagement is critical for building stronger, healthier, and more vibrant communities. However, simply involving community members in planning and decision-making processes is not enough. It's essential to evaluate the effectiveness of community engagement efforts to ensure that they are achieving the desired outcomes.
In this session, we will discuss the four parameters for evaluating community engagement efforts outlined in the guide, "Participation Is Not Enough: 4 Parameters for Evaluating Your Community Engagement Efforts" by ZenCity. Participants will learn how to assess their community engagement initiatives and identify areas for improvement.
Learning Objectives:
Understand the four parameters for evaluating community engagement efforts and how they apply to your organization or community.

Learn how to collect data and measure the effectiveness of community engagement initiatives using the four parameters.

Discover strategies for improving community engagement efforts based on the evaluation results and best practices.
Join us for an engaging and informative session to enhance your community engagement efforts and make a positive impact in your community.
Speakers:
Noam Rabinovich, Head of Content Strategy, ZenCity
Lee Feldman, ICMA-CM, Senior Advisor for Local Government Strategy, ZenCity; retired city manager and former ICMA Executive Board President
This webinar is complimentary for attendees thanks to the sponsorship of ICMA Strategic Partner Zencity who will have access to registration information.
PRACTICE AREAS: [2] Community Engagement
TOPICS: Community Engagement
JOB TITLES: Chief Administrative Officer (CAO), Assistant Chief Administrative Officer (ACAO), Department Head, and Mid-Management and Entry-Level Staff
Share
View full details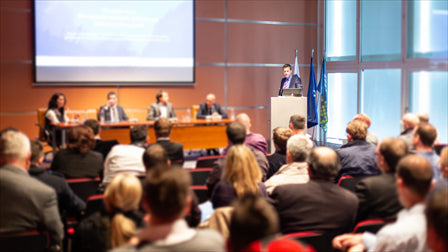 What is On Demand?

On Demand courses are pre-recorded videos that allow you to pause, replay and learn at your own pace.
Create a Free ICMA Account

An ICMA account is required to purchase courses.

With a free ICMA account you can enjoy access to weekly newsletters of Leadership Matters, purchase ads from the Job Center, receive 12 free credits to 1-on-1 coaching and more!

Learn more

Become a Member of ICMA

ICMA Members enjoy a 40% or more discount on products, free subscription to PM Magazine, participate in member only discussions, receive unlimited 1-on-1 coaching and more!

Learn more