Self-Paced Online Course
Non Member
Regular price
$2,795.00 USD
Unit price
per
A collection of self-paced online courses designed for early career local government professionals. These learning experiences offer a grounding in various topic areas in the field of local government management.
PRACTICE AREAS: [1] Personal and Professional Integrity, [2] Community Engagement, [5] Personal Resiliency and Development, [9] Community and Resident Service, [12] Financial Management and Budgeting, [13] Human Resources Management and Workforce Engagement, and [14] Communication and Information Sharing
TOPICS: Budgeting - Municipal, Council-Manager Relations, Customer Service, Effective Communication, Ethics, Performance Management, Next Generation of Managers, and Public Safety / Emergency Management
JOB TITLES: Mid-Management and Entry-Level Staff, Student and Intern, and Department Head
Share
View full details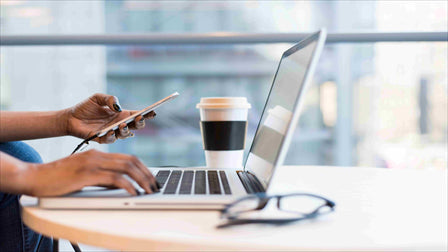 What is On Demand?

On Demand courses are pre-recorded videos that allow you to pause, replay and learn at your own pace.
Create a Free ICMA Account

An ICMA account is required to purchase courses.

With a free ICMA account you can enjoy access to weekly newsletters of Leadership Matters, purchase ads from the Job Center, receive 12 free credits to 1-on-1 coaching and more!

Learn more

Become a Member of ICMA

ICMA Members enjoy a 40% or more discount on products, free subscription to PM Magazine, participate in member only discussions, receive unlimited 1-on-1 coaching and more!

Learn more